On September 29th, from 9:29 in the morning, it will be the day when 929 Kicchou Shofuku Bells (auspicious good luck charm bell) that received purification by the local Ujigami (guardian god) will be distributed to the first 929 people who arrive.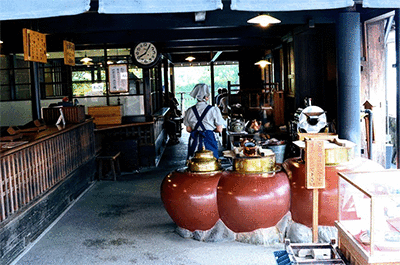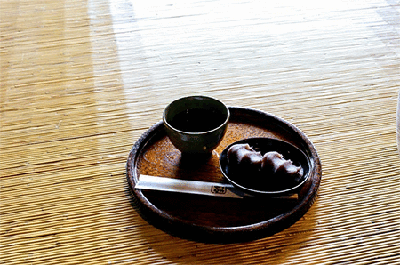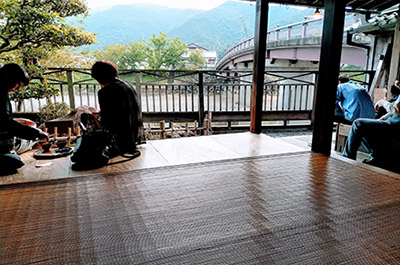 After I had Akafuku rice cake and barley tea for breakfast at the Akafuku main store, I arrived at the distribution site for the good luck charm bells at the entrance of Oharai-machi street before 9 o'clock. A considerable number of people were already lined up. I could hardly see the end of the winding line of people. The place I finally reached was near the west exit on the national highway side of Okage Yokocho (Thanks Street). When I queued at the end of the line, people lined up behind me immediately, and the line continued to extend for a long time.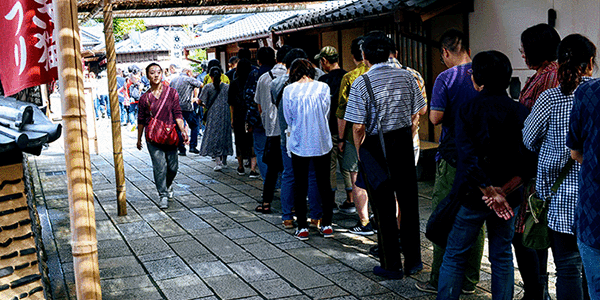 Good luck charm bell
In the meantime, it was 9:29 and distribution started and the line started moving forward. And this is the good luck charm bell I got. The serial number was 0541. The picture on the bag is by a modeling artist named Makiko Sakurai. She continues to make interesting works using clay, old cloth and paper.
The Maneki-Neko Festival was held mainly on Thanks Street. There is a large stone beckoning cat near the entrance of the street, and there is a giant beckoning cat made of Tokoname pottery next to the stone beckoning cat. The works of artists who participated in this Maneki-Neko Festival were displayed and sold on both sides of the street in the back.
In the middle of the area, there is a permanent beckoning cat shop named "Kiicho Shofukutei", which sells works of many artists. Unfortunately, photography was prohibited inside the store. Other exhibitions and sales offices also have shooting prohibited areas, so it 's a pity. There were about 25 artists who participated in this festival. Each has their own unique style, and you can see that they are particular about the materials they use.

Each of the works was attractive, as well as works by artists whose names are known. The most memorable artists and works are cloisonne porcelain frames of cloisonneware by Yoshihiro Hirabayashi and Riyoko, clay cats with ennui expression by Risa Takahashi, and anthropomorphic cats (not a beckoning cat) by Wakako Fuse, as well as unique Kutani (!?) by Sanae Higashi, a cut-out picture by Naomi Matsukaze, and tiny cats by Nobuhisa Koide. However, there are many more artists I want to introduce.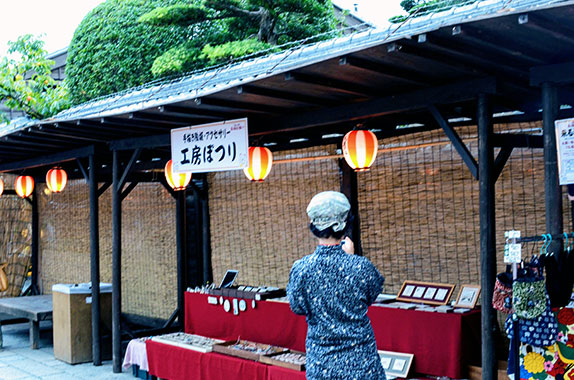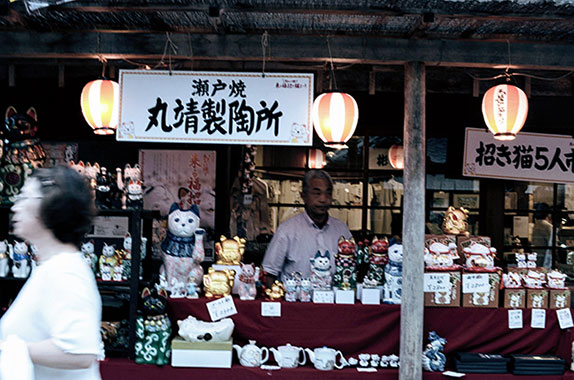 So, this time I went to the Maneki Neko Festival and opened my eyes to the variety of works and the vitality of the artists there. This month, there will be a Nippon Maneki Neko 100 Exhibition in Kita-Kamakura from the 12th to the 27th. I am going to find time to go there.