Locations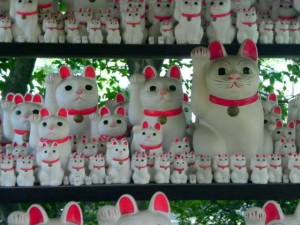 On a sunny Autumn day, I made an impromptu visit to Gotokuji (豪徳寺) which is said to be the Birthplace of Manekineko (beckoning cat). During the Edo era, there was a priest of a run-down temple named Koutokuin (the predecessor of Gotokuji) who was precarious about a cat and fed it some of his own portions. One day he mumbled to himself wouldn't it be nice if this cat could usher in good fortunes.
0 comments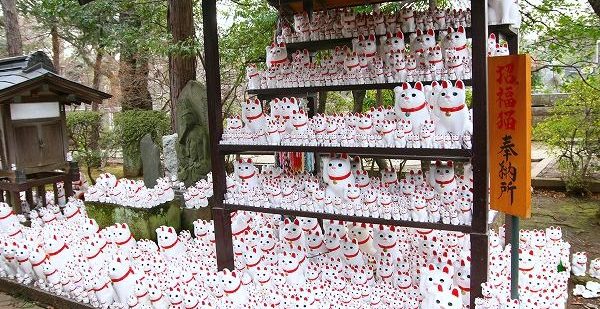 While I stared out the window on the train, I was quietly pondering that I never had time to visit Gotokuji even though I've been blessed by the Manekineko more than my fair share. The train had just arrived at Gotokuji station. I got off the train hastily and took an escalator from the 2nd floor of the station to the 1st floor exit. Exiting the station, I turned left toward the Gotokuji shopping street where a relaxed atmosphere waited the commuters. Walking along the street, my eye's caught Manekinekos in many locations.
0 comments

The main character in the Soseki Natsume's novel Botchan took a red western style tenugui whenever he went to a hot spring, which is why he was called aka-tenugui (red tenugui). This western-style tenugui should be a towel. Before towels began to be imported into Japan in the early Meiji era, Japanese people used tenugui, a plain woven cotton fabric almost equivalent in size to a face towel (35 x 90cm). The origin of tenugui goes back as far as the Heian period, when it was used for religious services, then afterwards in Edo period it began to be widely used among commoners.
0 comments
##
In June 11, 2016, TripAdvisor announced its Top 30 Spots in Japan of Year 2015. There are some unexpected spots ranked. Do you know "Akiba Fukurou"? Take a look at the site below.